Water touches every aspect of development. It drives economic growth, supports healthy ecosystems, and is also linked with nearly every Sustainable Development Goal (SDG). Meeting the increasing water needs from urbanization, industrialization and agriculture for all-inclusive growth, especially in a situation of increasing water stress and climate variability, is a major concern today. Increasing variability in water availability, regional droughts, urban floods, depleting and deteriorating surface and groundwater sources, wastewater generation etc., are adding to water stress felt by each stakeholder on day-to-day basis and requires collaborative efforts from all stakeholders to bridge the "water-gaps".

Considering the above, CII has formed a National Committee on Water (NCW), a high-level stakeholders' forum, comprising leading companies from varied industry sectors to steer the Policy Advocacy and Capacity Building work of CII in Water Sector. The committee through multi-stakeholder engagement with Government and industry aims to create awareness on effective water management practices, innovative and cost-effective technology solutions and best practices for industry to promote sustainable and efficient use of water resources.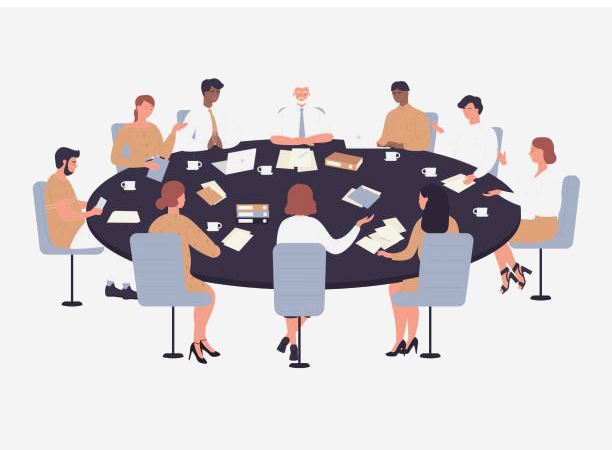 Over the years NCW has been working extensively on different policy issues, solutions and strategies concerning water security, water & wastewater management and has been representing them to Government. It has secured significant thought leadership and has made tangible impact in the water policy spheres.

This year CII NCW is being Chaired and Co-Chaired by Mr Rajesh Sharma, CMD, Ion Exchange (India) Limited and Mr George Rajkumar, Country President, Grundfos India respectively.

Terms of reference
To deliberate on matters that facilitate transition towards an improved water scenario
To constitute small, focused Working Groups on topics/issues and make necessary suggestions and recommendations.
To build consensus/ common agenda for Government- Industry interaction/dialogue on particular issue.
To have regular interactions with Select Ministries/Think Tanks/ CoEs / Regulatory Bodies.
To work closely with CII Regional Water Committees to incorporate regional perspective
To create awareness on best practices and innovative technologies
To align the work with the current theme of CII (Beyond India@75: Competitiveness, Growth, Sustainability, Internationalization)
• Core Group: New and Cutting-edge Technology for Wastewater Management
Chaired by Mr. Ajay Popat, President, ION Exchange (India) Ltd, the Core Group focusses on the identification and promotion of new cutting-edge technology, tools and systems for water resource optimization.



• Core Group: Urban Water Management.
Co-Chaired by Mr. Sanjiv Paul, Vice President - Safety, Health & Sustainability, Tata Steel Limited and Mr. N K Ranganath, Member, Advisory Board, CII Water Institute, the Core Group The key objective is to propagate an integrated approach towards urban water management.



• Core Group: Water Neutrality
Co-Chaired by Mr George Rajkumar, Country President, Grundfos India and Mr Prabodha Acharya, Chief Sustainability Officer, JSW Group, the objective of the core group is to have holistic definition on Water Neutrality and sensitize industry on the common understanding with respect to water neutrality which will also be important for ensuring sustainability of their operation.