CII National Committee on Water

Meeting the increasing water needs from urbanization, industrialization, agriculture and municipalities for all-inclusive growth, especially in a situation of increasing water stress and climate variability, is a major concern. Increasing variability in water availability, regional droughts, urban floods, depleting and deteriorating surface and groundwater sources, wastewater generation etc., are adding to water stress felt by each stakeholder on day-to-day basis.




Central Ground Water Authority, Ministry of Jal Shakti, Government of India interacting with members of CII National Committee on Water

Composition

Considering the above, CII has formed a National Committee on Water comprising leading companies from varied industry sectors, civil society and academia.


Objective

The core purpose of this Committee has been to be a catalyst in promoting excellence in water management and to facilitate self-sufficiency in Water at the national level.


Achievement

Over the years, the Committee actively focused on policy, science & technology, and capacity development. Key accomplishments include:


Submission of recommendation to the Central Ground Water Authority on the "New draft national guidelines for Issuance of NOC for Ground Water Withdrawal"
Publication of
"Our Cup of Joy"



Developed Level-1 Water Data Collection Template for MSMEs Water Audit


Designed Questionnaire on "Bulk Water Audit and Rating of Bulk Water Systems"
Subcommittees

CII-National Committee on Water has constituted the following subcommittees for the year 2019-20:


● Sub-Committee on Industrial water and wastewater
Mr. Mukund Vasudevan, Chair-Subcommittee on Industrial Water and Wastewater and Managing Director, Ecolab Food Safety & Hygiene Private Limited

● Sub-Committee on Water Policy including environment
Mr R Raghuttama Rao, Chair-Subcommittee on Water Policy including Environment and CEO, Gopalakrishnan Deshpande
Centre for Innovation & Entrepreneurship, IIT-Madras

● Sub-Committee on Water Quality
Mr Neeraj Karnwal, Chair-Subcommittee on Water Quality and Managing Director, Tintometer India Private Ltd
Leadership

Under the leadership of the Chair and Co-Chair the agenda of the committee is driven forward in an action-oriented manner.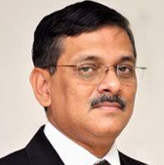 Dr Ramesh Datla
Chairman
CII-National Committee on
Water and Chairman &
Managing Director, Elico Limited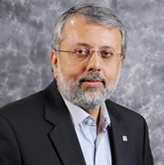 Mr N K Ranganath
Co-Chairman
CII-National Committee on
Water and Managing Director Grundfos India